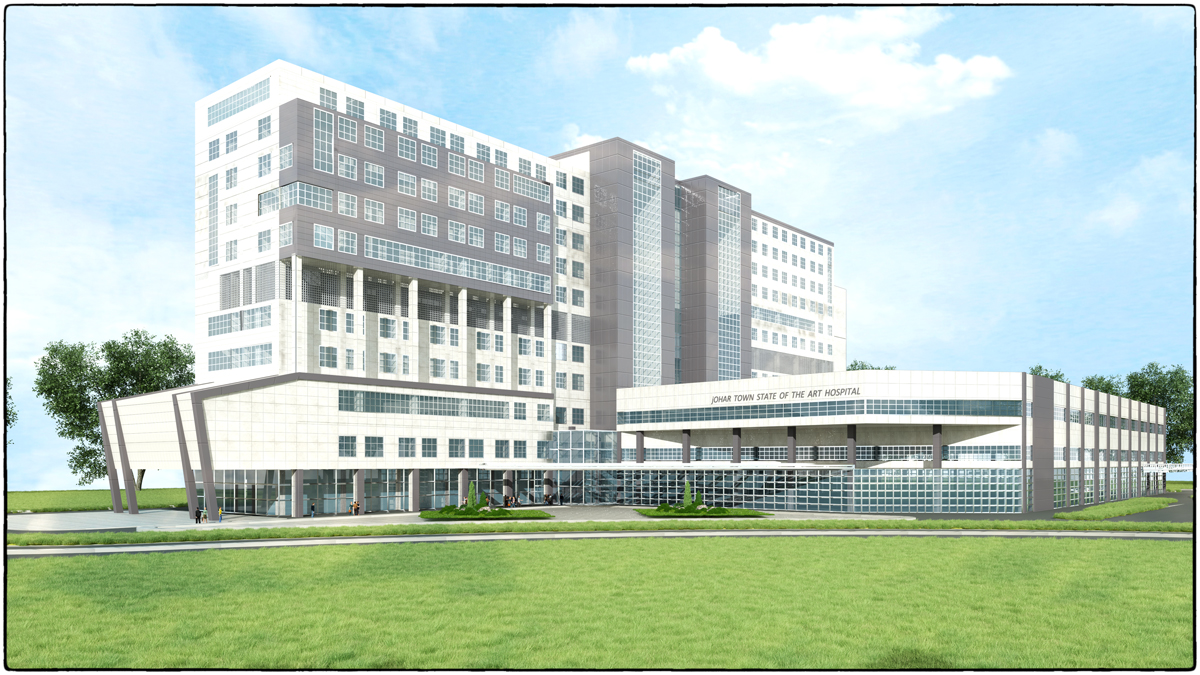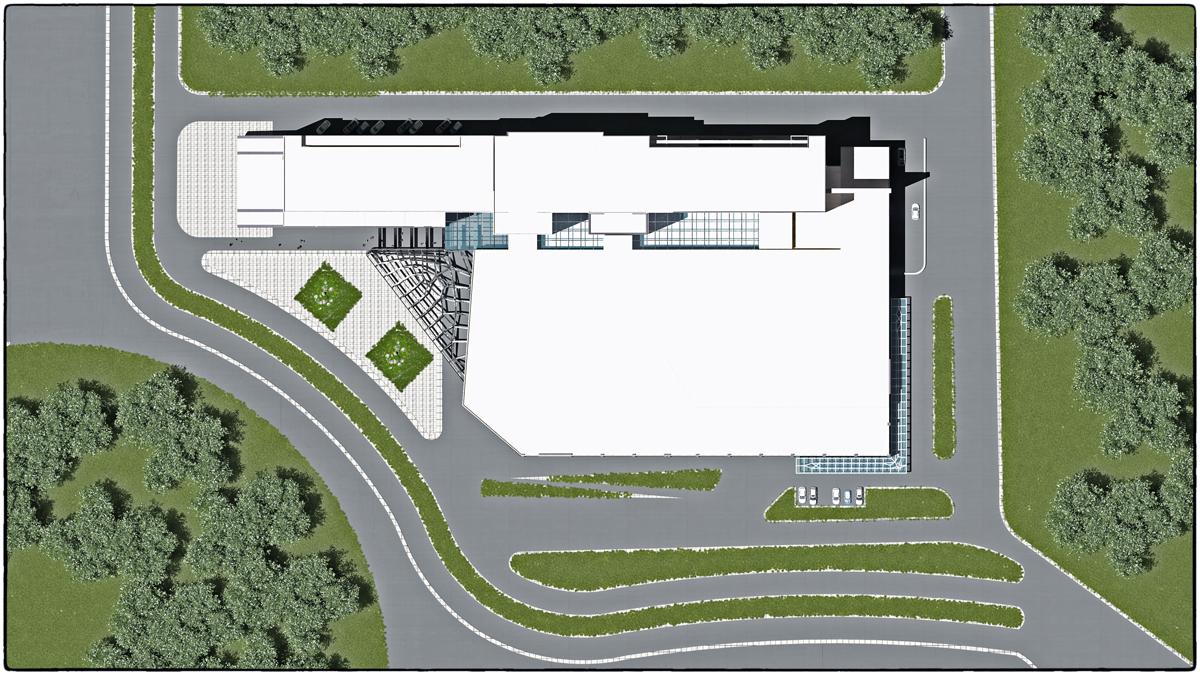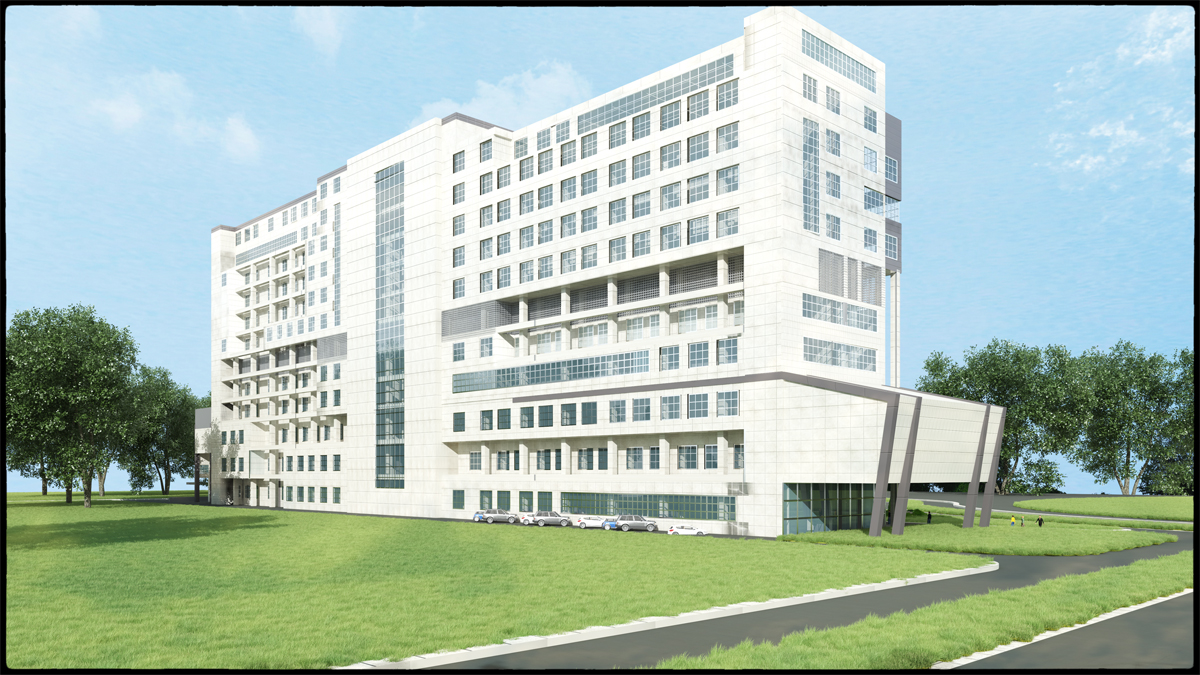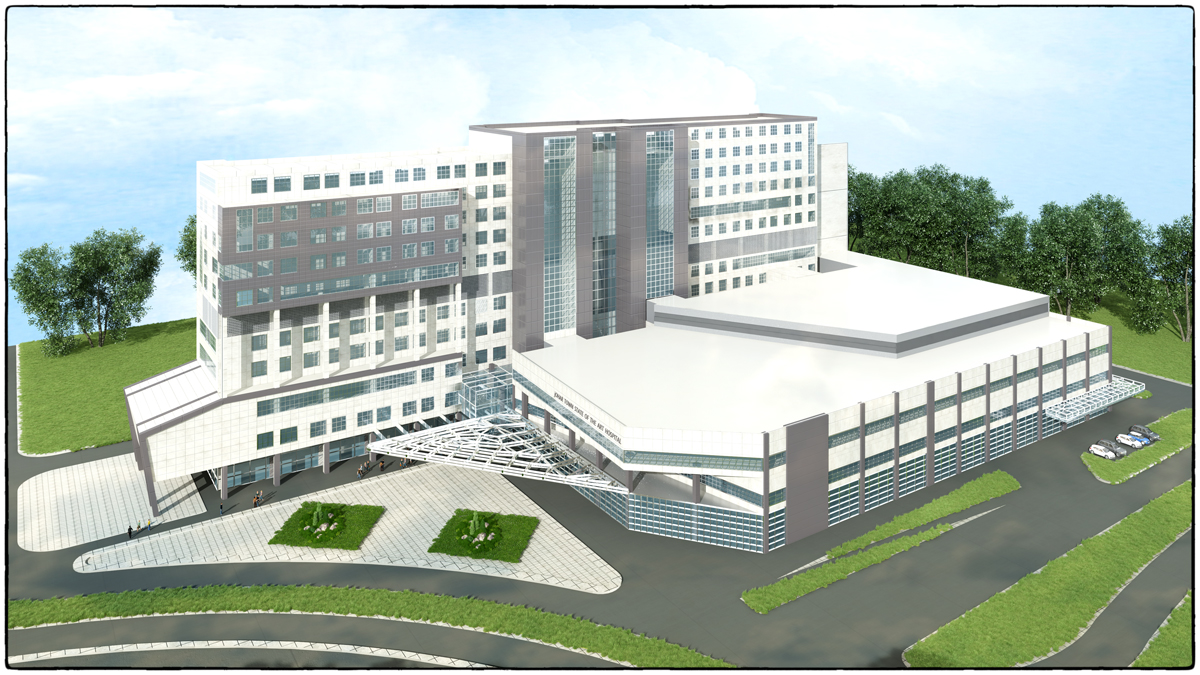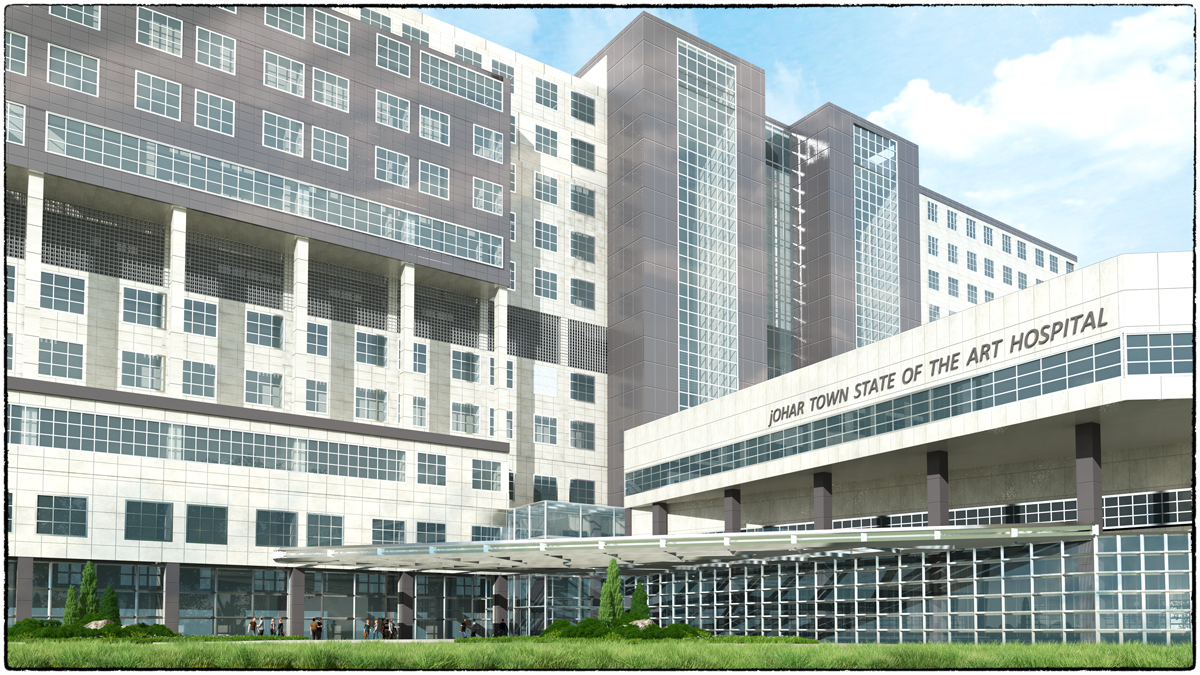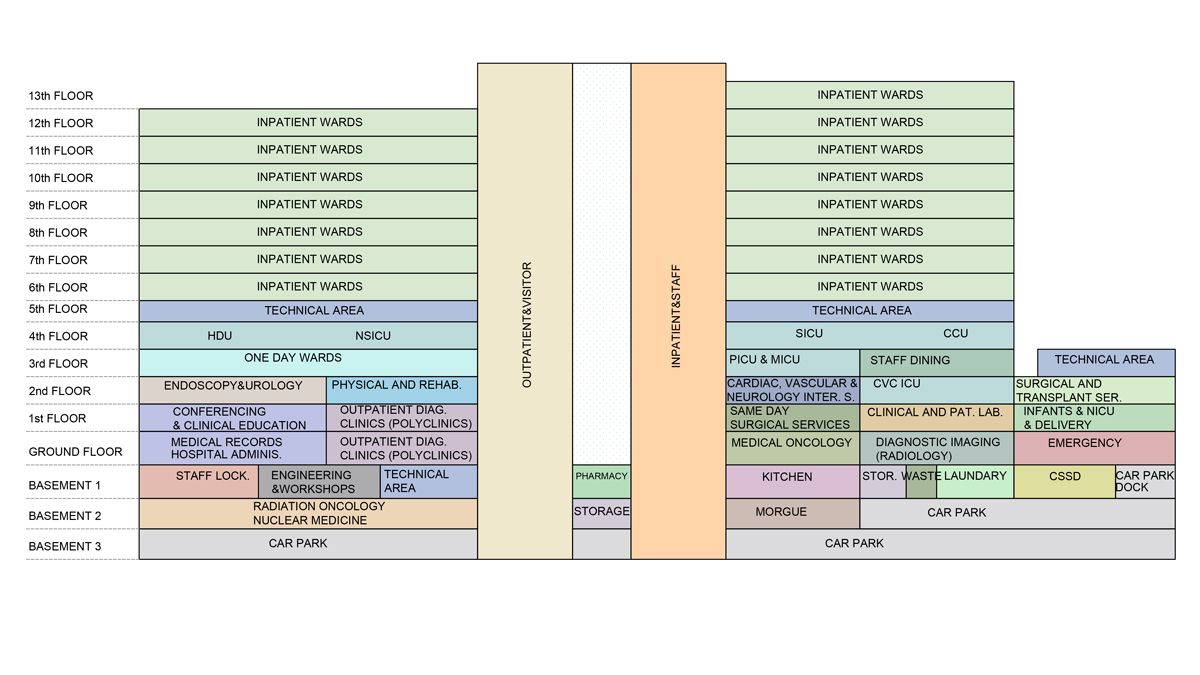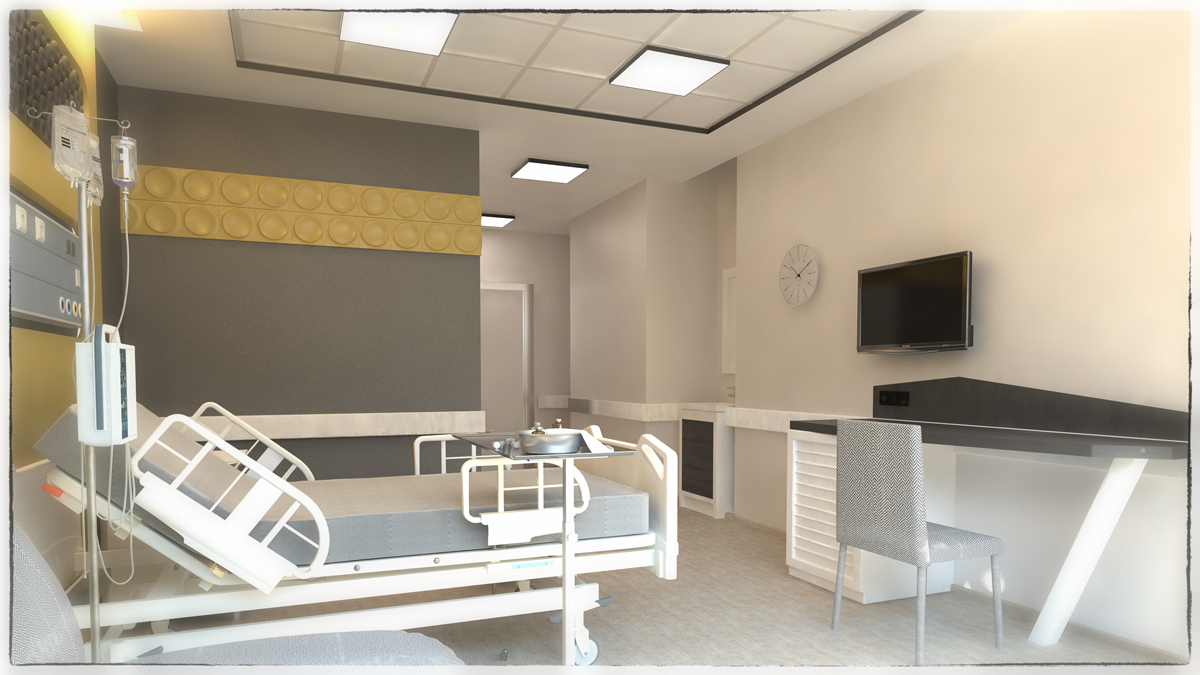 JOHAN TOWN STATE OF THE ART HOSPITAL CONSEPTUAL DESIGN-LAHORE PAKISTAN
Category: Hospital
Location: Lahore, Pakistan
Owner: Punjab Health Initiative Management Company
Built-Up Area: 101.500 m2
Bed Capacity: 500
Brief Description
As a 500 beds hospital Johan Town State of The Art Hospital, is designed by considering the cultural structure of the community, the geography of the country, the functional programs and the facilities requested by the client. Design difficulties due to the limitation of land have led the team to produce different solutions.
The sensitivity of the patients to their environment, is concretized with the use of conceptual criteria such as functionality, accessibility, color, light and scale. The hospital's design concept originates from the harmony of these design criteria with medical requirements.
The Hospital consists a main building and an acute care tower with a total number of 500 beds, 50 polyclinics and 17 surgical suites.