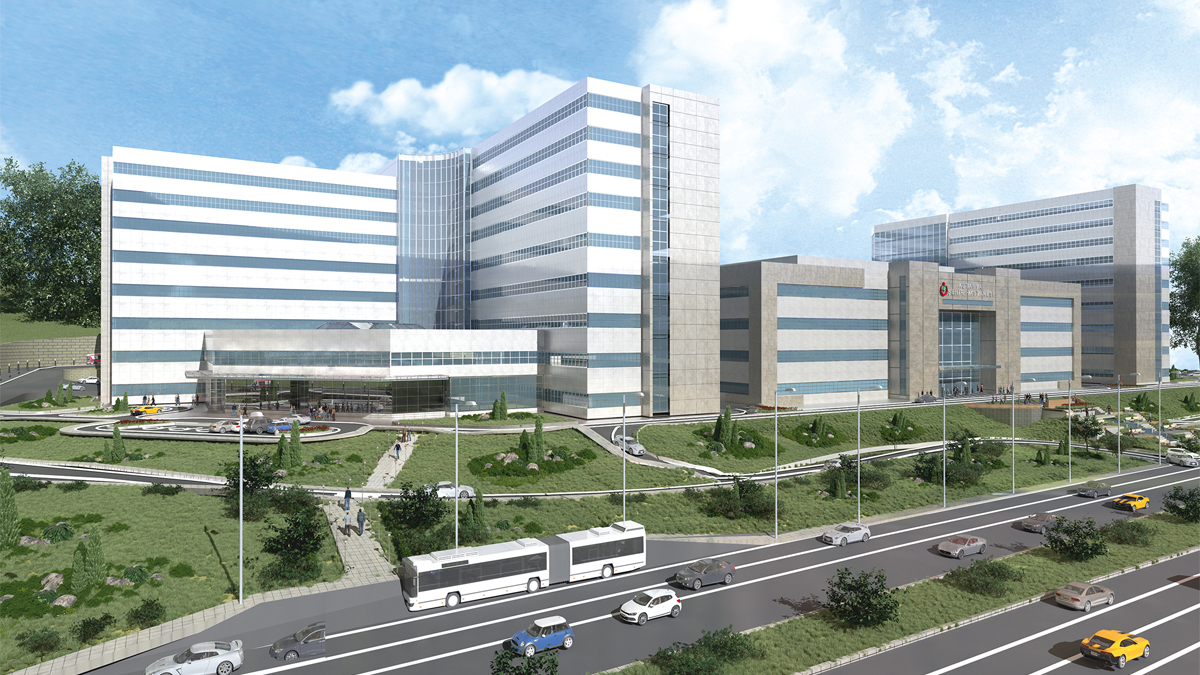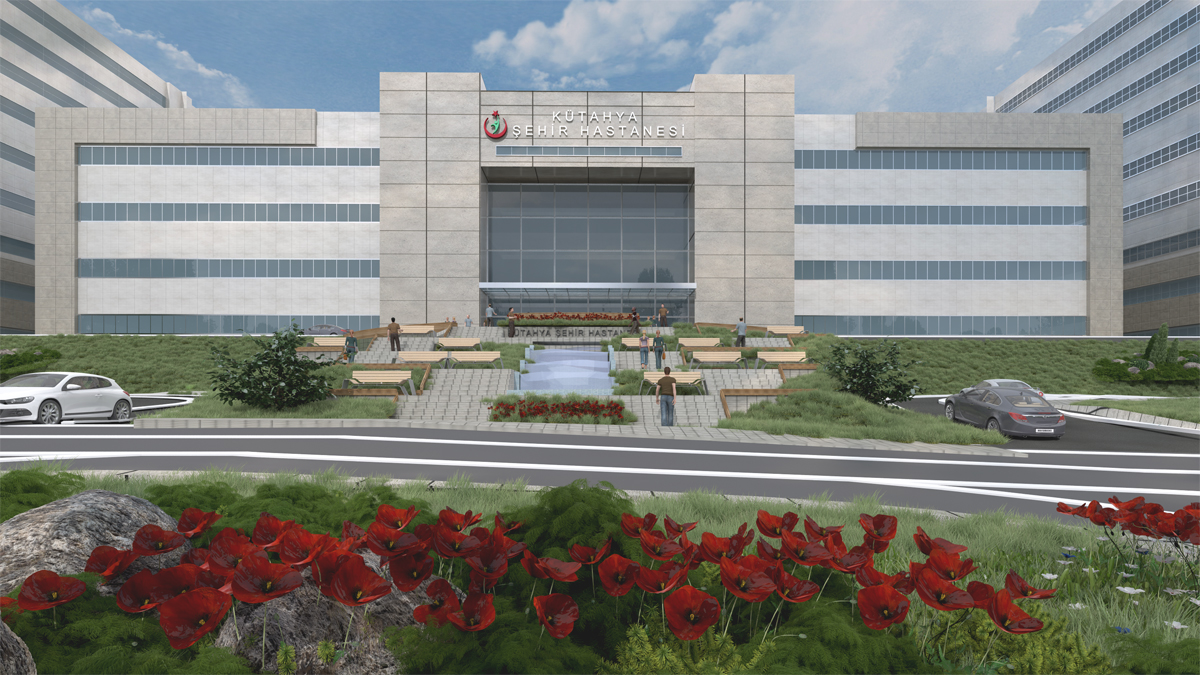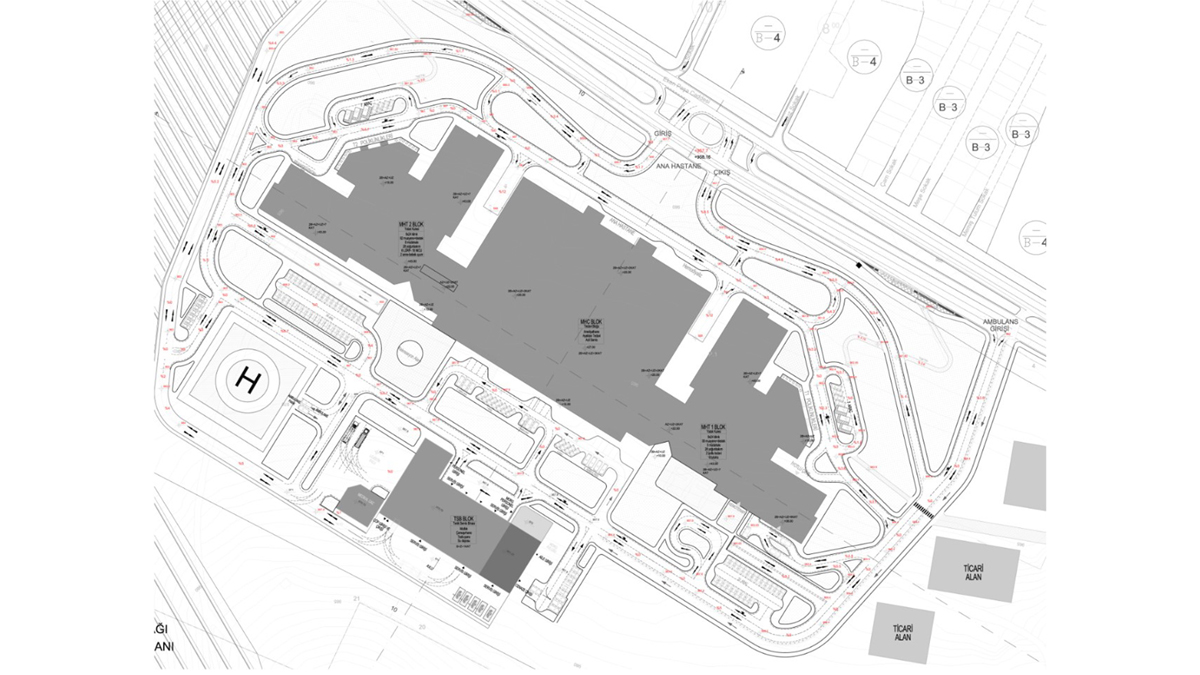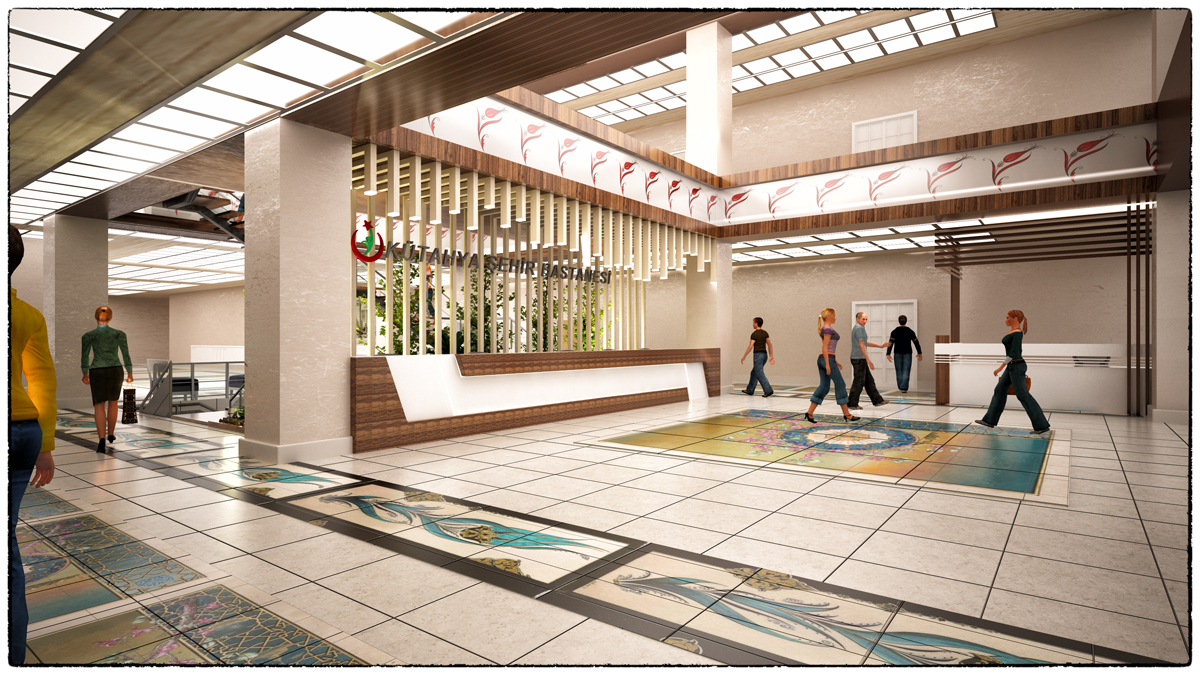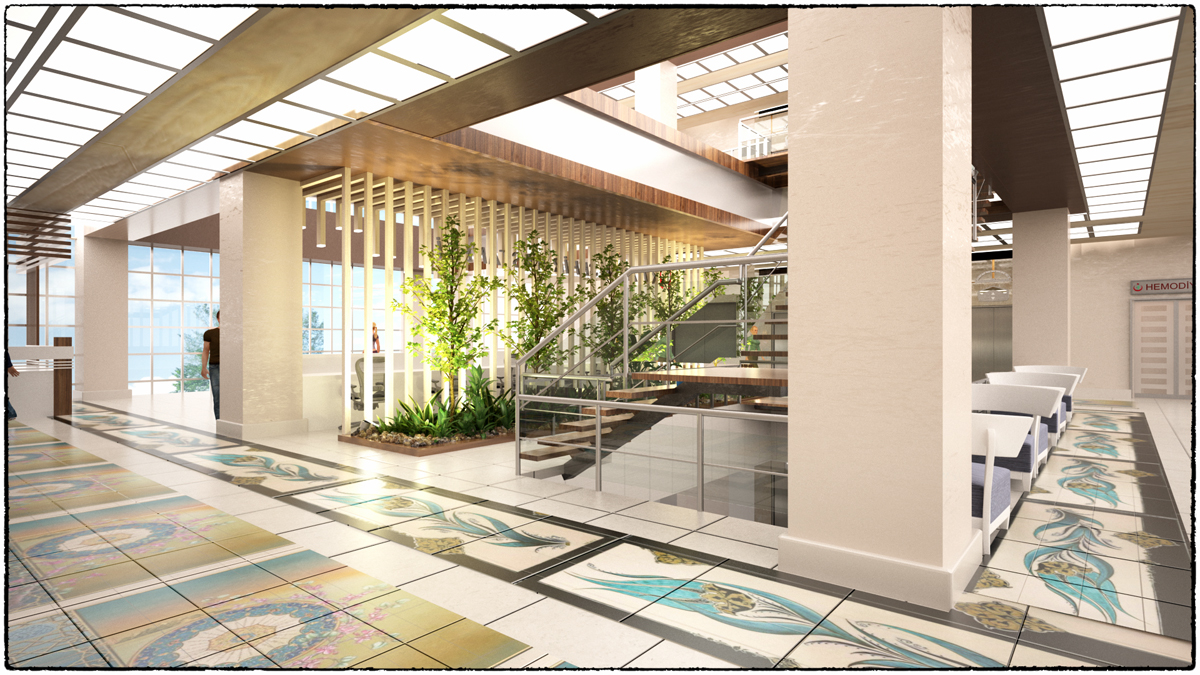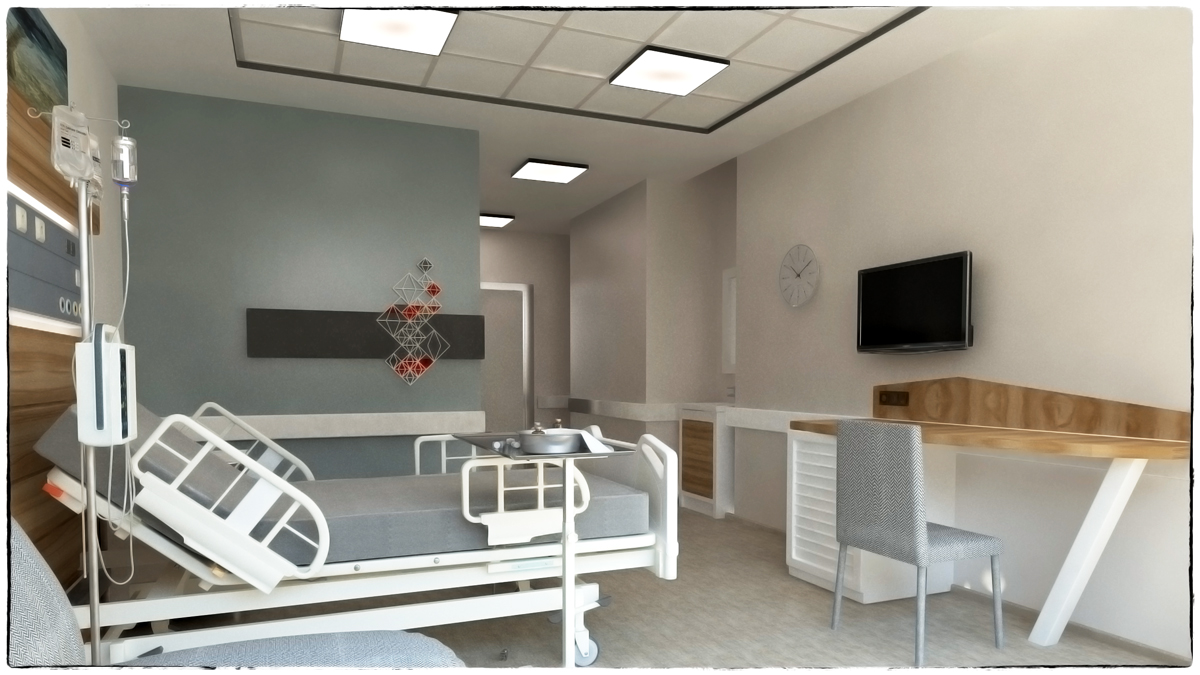 KUTAHYA PPP HOSPITAL, KUTAHYA-TURKEY
Category: Hospital
Location: Kutahya, Turkey
Project Scope: Application Project
Project Owner: Ministry of Health
Built-Up Area: 134.326 m2
Bed Capacity: 500
Brief Description:
The design objective of the Kutahya PPP Hospital is compatibility with site and urban planning objectives, fulfilment of the clinical design brief, creation of a special place for people, families and staff, providing a flexible and adaptable structure toward the technological developments, compatibility with other design teams. In addition to the best organization of clinical services and functional programs, the design concept and specifications foreseen by the administration have been taken into consideration. A modular construction strategy was followed, without losing its functional efficiency. The circulation problem due to numerous units, has been minimized with a special attention. Interior spaces with maximum benefit from daylight and accessible green areas are significant qualities of the hospital.
The Hospital designed for public private partnership, also called as "Kutahya City Hospital". Ensuring operational efficiency is one of the criteria of design.
The Hospital consists a main building, two acute care tower, and a technical service building; with a total number of 500 beds, 152 polyclinics and 18 surgical suites.